How To Get Assessed And Treated By Dave O'Sullivan…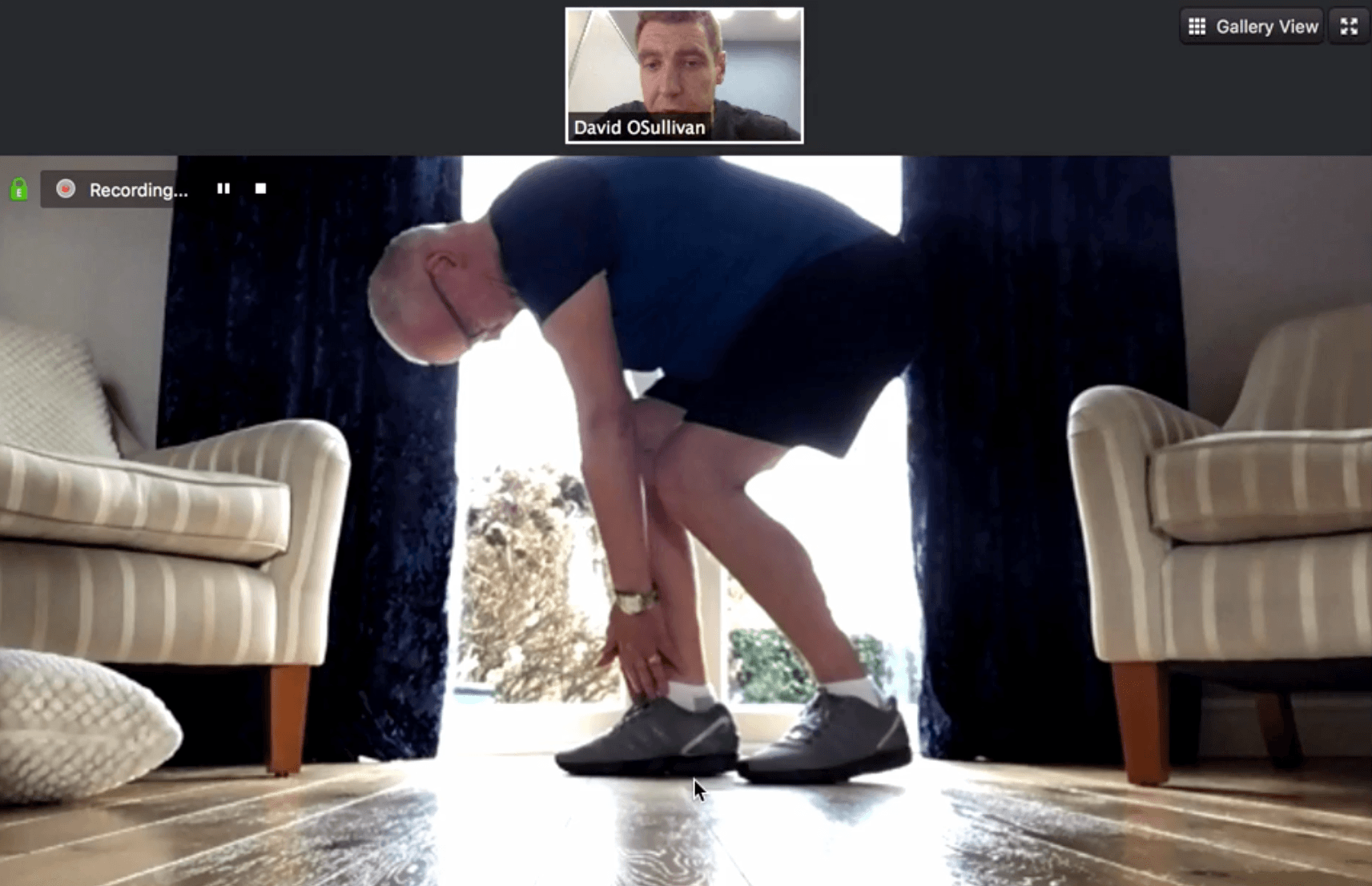 Between Dave's consultancy work with professional sports clubs, and mentoring therapists in his own clinic and all over the world, Dave has limited spaces each week to work with the general public..
If you have a long standing issue and would like some help please feel free to contact Dave and his team below.
Here's how it works…
Dave will ask you some questions about your story including previous injuries…
Dave will ask you to do some simple movements that are meaningful to you to help him see what might not be doing its job…
Dave will explain in very simple terms what he thinks is the problem and design a step by step treatment plan that is meaningful for you…
Dave will send you your exercises via video links for complete reassurance your doing them correctly and help guide you through the process
Once the problem or sensations have eased, Dave will help you further build confidence and ensure you have the knowledge and skill steps to keep the progress for lasting change.
Please
DON'T

Apply
To Work With Dave If:
You are looking for a quick fix and not willing to put the work in to change your movement habits…
You are just looking for 1-2 'magic' exercises to do for short term relief
You are not willing to build resilience when the pain has eased to ensure the problem does not return again
You are not motivated and genuinely want to change or your life or a specific problem
You are not willing to listen and keep an open mind.
You want an honest opinion on your problem and if appropriate guidance and support in making lasting changes
You understand that you have a BIG part to play in the treatment outcome and are committed and willing to give it your best shot
You want a step by step treatment plan to work towards a specific goal or set of goals
To apply to work with Dave please complete the form below…