14 DAYS ACCESS TO FREE SHOULDER CPD PHYSIO COURSE
ATTENTION THERAPISTS WHO WANT TO MAKE SENSE OF STUBBORN SHOULDER CASES
How To Confidently Design A Step By Step Return To Play Program For Your Shoulder Patients Not Responding To Traditional Approaches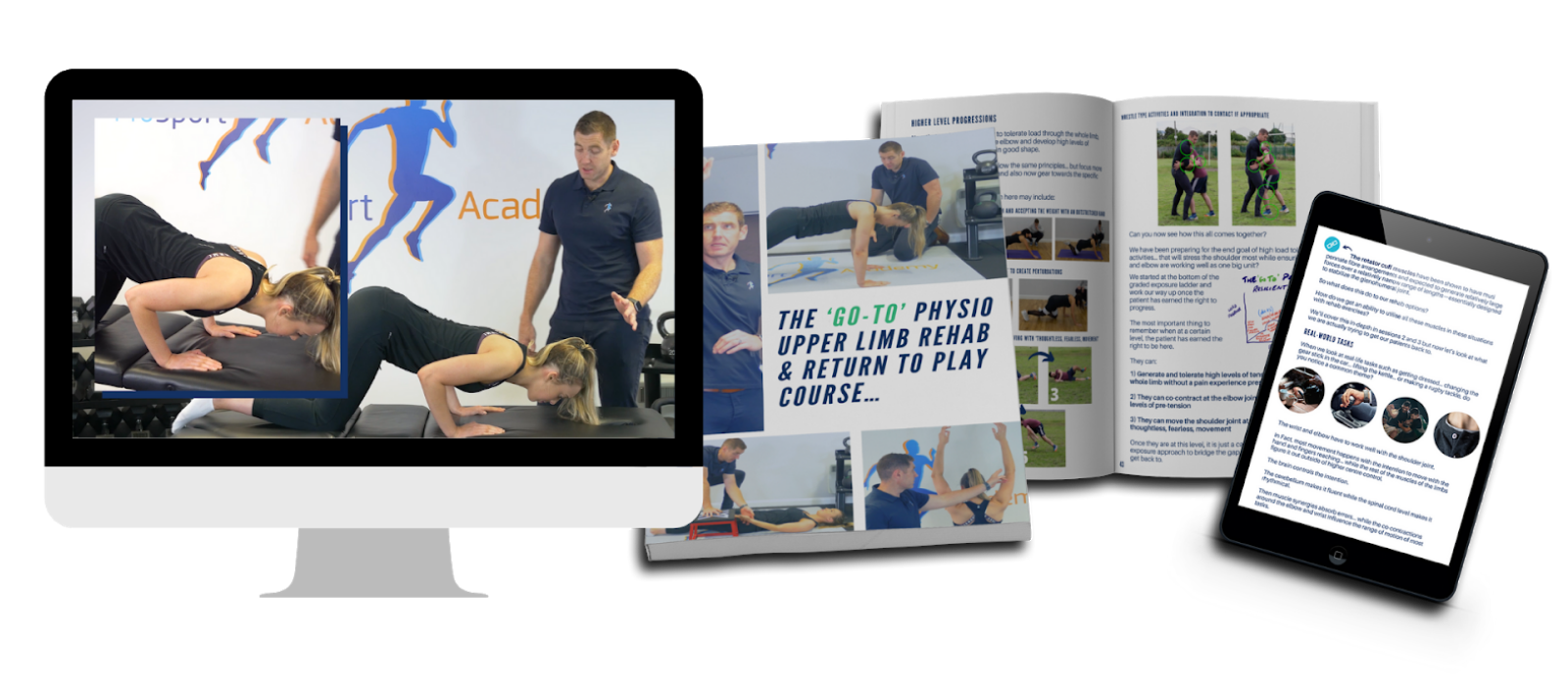 Click Here To Get Instant FREE Access To The Course
Finally! Find out what's stopping you from getting consistent results with your shoulder pain patients so you can eliminate it and become the 'Go-To' Shoulder therapist in your town!
For a strictly limited time, you can access the 'Upper Limb Return To Play Online Course' to avoid your tricky patients stagnating and then dropping off FREE of charge for 14 days.
In This FREE Short Course We'll Reveal:
The #1 reason why physical therapists can't seem to get their shoulder pain patients pain free no matter how hard they try or what hands-on techniques they use!
Why you should NEVER trust people who tell you 'set your scapulas' or 'just strengthen the cuff more' and what you should do instead
The honest TRUTH about getting lasting changes with tricky shoulder pain patients and why it can be so much easier than you ever imagined!
Click Here To Get Instant FREE Access To The Course

Check Out What Other Therapists Are Saying About This Free Shoulder CPD/CE Course…












Click Here To Get Instant FREE Access To The Course
Get Instant Access To This Limited Time FREE Short Course!
Simply fill in your details below and the course manual will be sent straight to your inbox