Whether it is in the mentorship or return to play course, I always get asked the best method for strapping an ankle.
Now I don't think your ankle tape is the be all and end all but if your athlete is looking for that last bit of confidence and reassurance then it can be a useful practice.
Read on to find out a few techniques that have worked for me over my 13 years in professional sport.
The biggest mistake I see is therapists not following the contour of the upper ankle. If you strap straight across you'll often end up with a wrinkle in the tape. Angling the tape at the start will produce a smooth wrap. This strap is your anchor.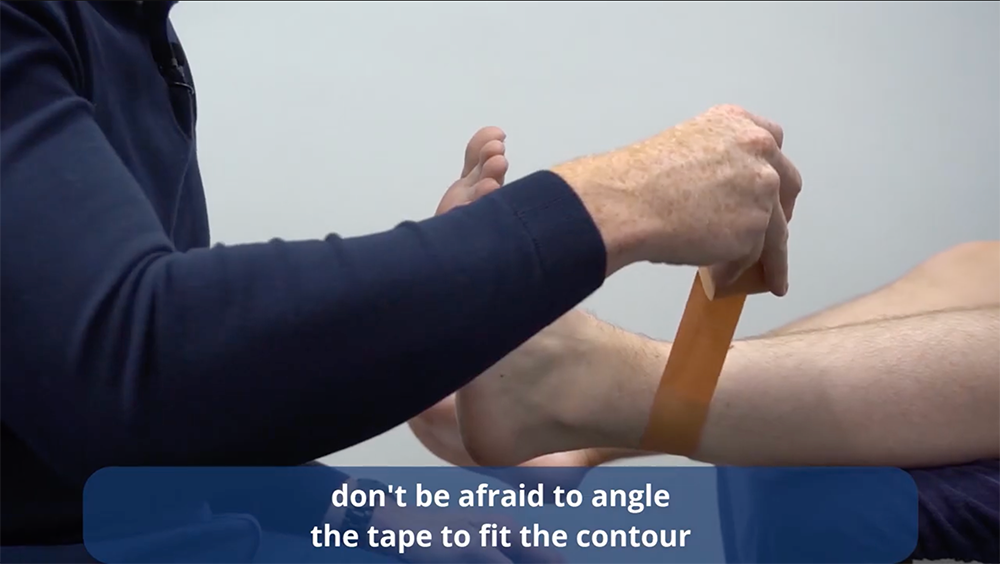 Ankle contour in sports physio ankle strapping
When that anchor is in I start a stirrup in a medial position and tape down under the foot and end on the lateral component of the anchor. Avoid the cuboid when coming through the sole of the foot as it needs to move whilst the athlete is running so too much pressure will aggravate it.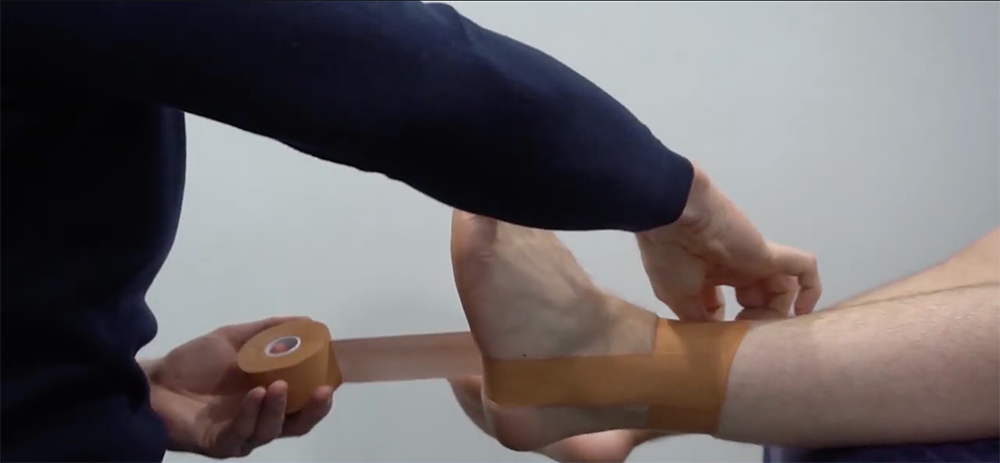 Once that stirrup is in you can go inside this line again twice adding extra support. You'll end up with three stirrup straps.
With the heel lock, I start at the top front of the tape and go around the achilles. This is when the angle of your tape is again important to avoid creases.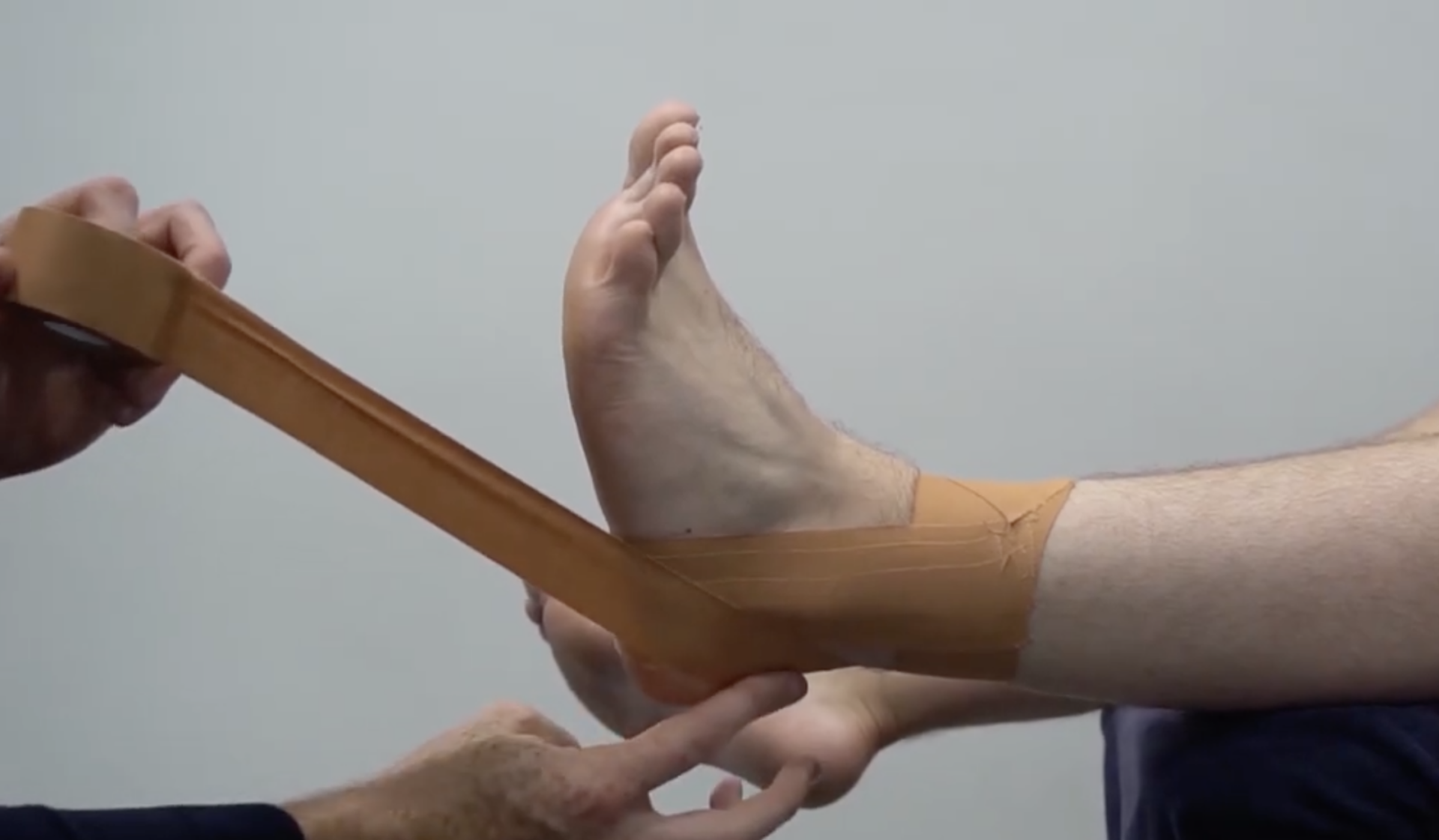 Avoiding creasing with the heel lock ankle strap
Track around the heel and bring the tape back to the front and finish where you started from. You can then use this method but in the opposing direction. Be aware that some athletes do not like pressure laterally as coming around so you may need to tape light around this area.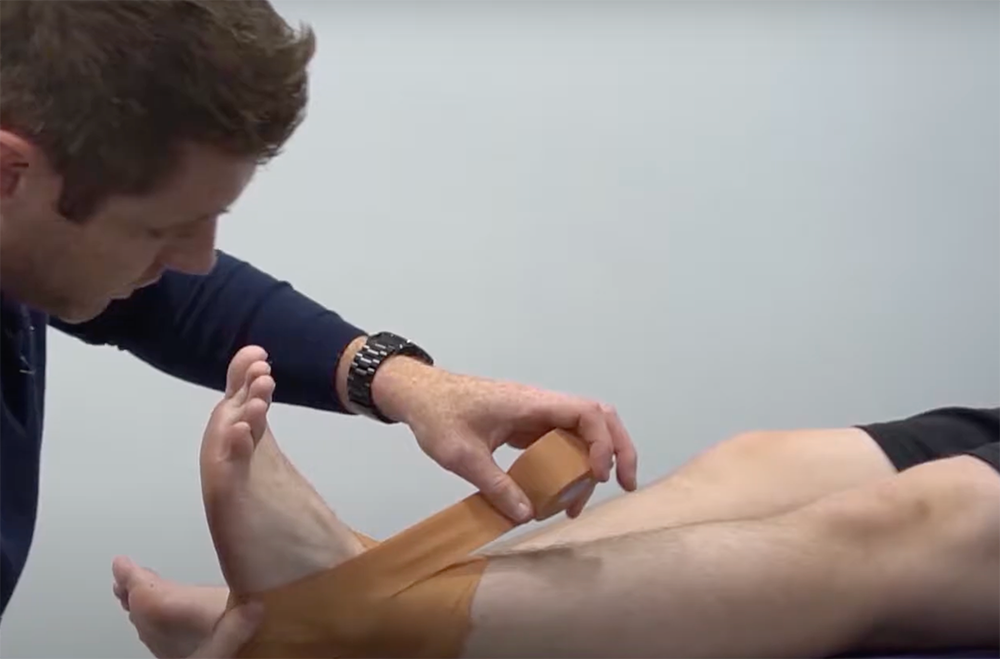 Be aware, athletes may not want too much pressure here
Some athletes may want a full boot. Beginning in the same frontal position, avoid the deltoid finishing by strapping further down the foot. Close it off by applying a strip of tape over the anchor.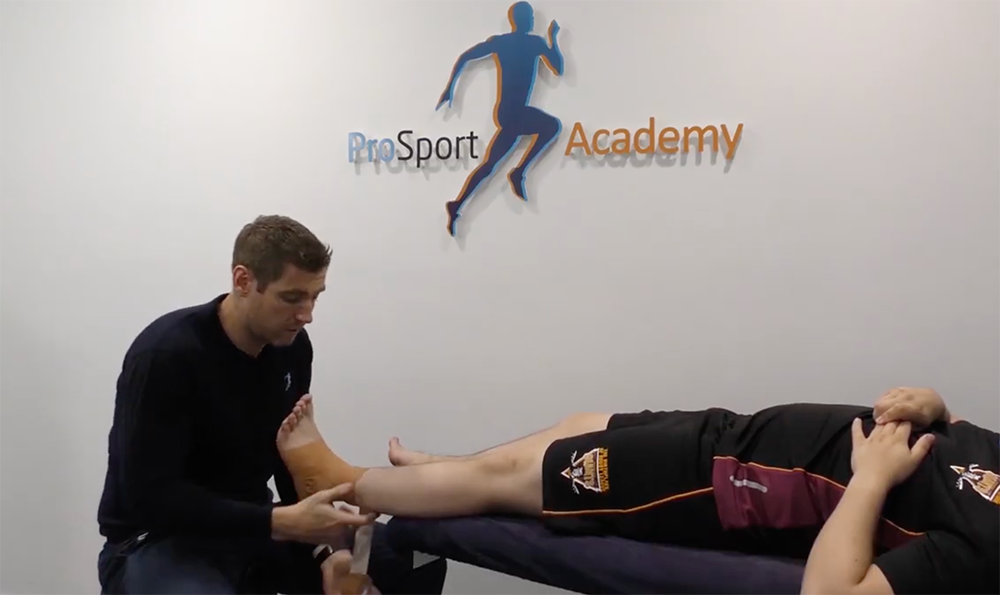 Full boot sports physio ankle strap
Once this is done you can always cover that up with overwrap, using the exact same method and applying more pressure.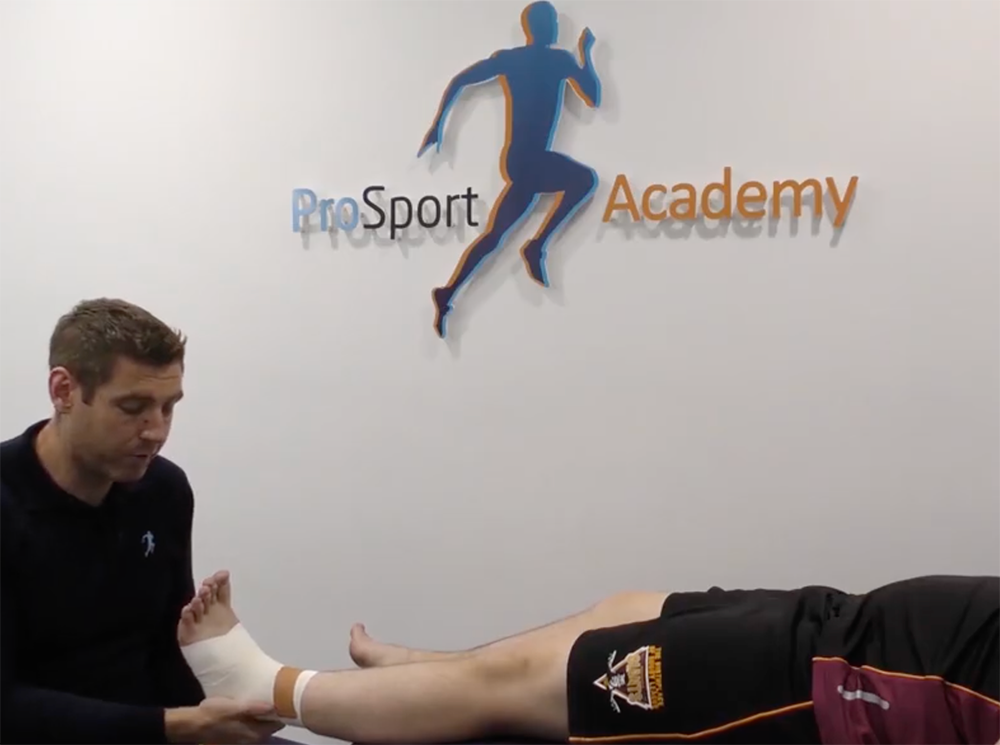 Overwrap full boot ankle strapping

With the figure of six you want a real reinforcement of the lateral ankle, stopping the ankle from inverting and limiting the movement of the calcaneus. Start at the lateral aspect of the ankle, come across the medial foot and then underneath the foot finishing where you began.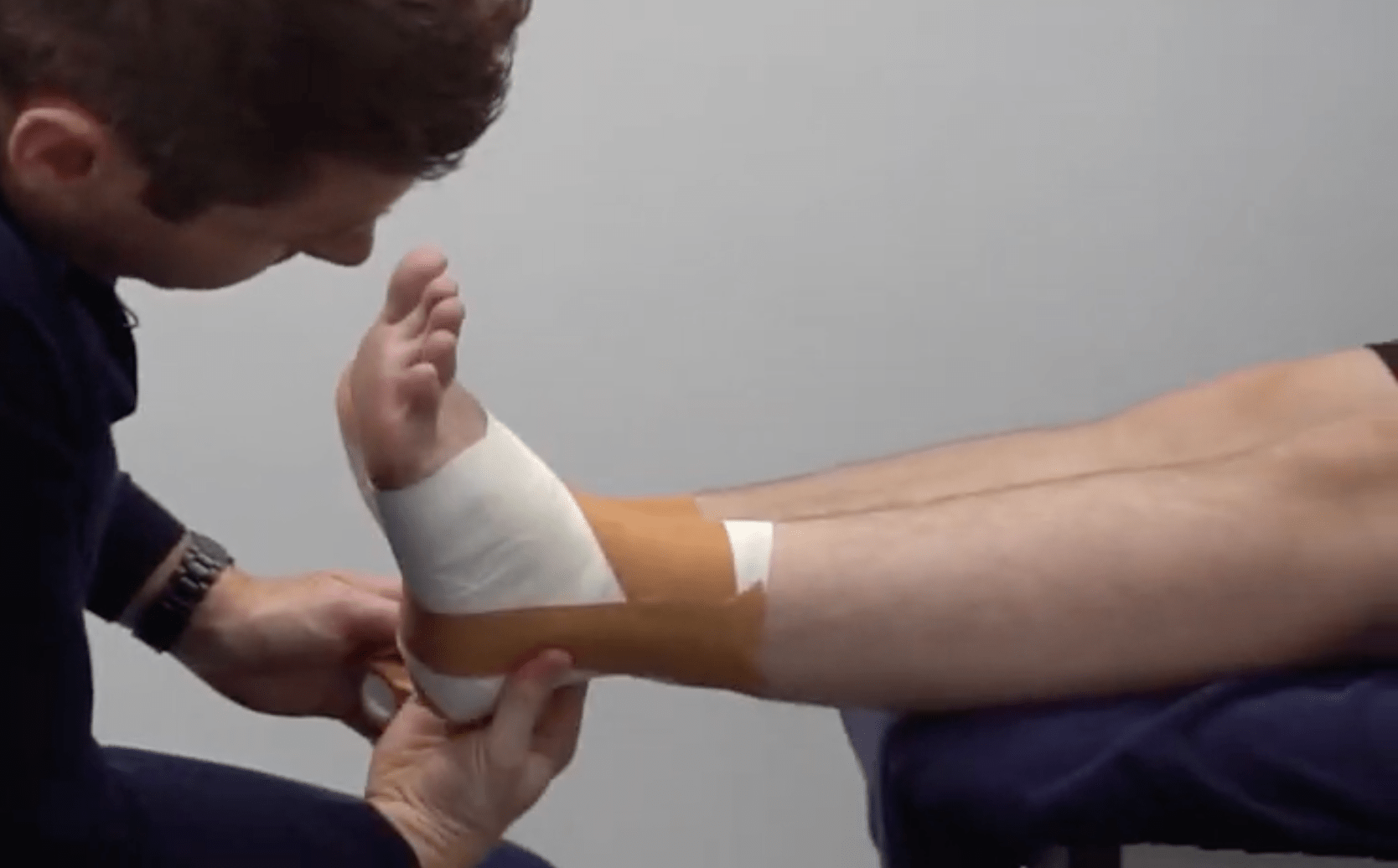 Figure of six sports physio ankle strapping

Strapping the ankle never needs to be too complicated. If you have done your clinical work correctly then it should just be the last little bit of confidence your athlete needs.
Click here for more information on your step-by-step ankle rehab programme.